Virginia Arrisueño of DeNada Design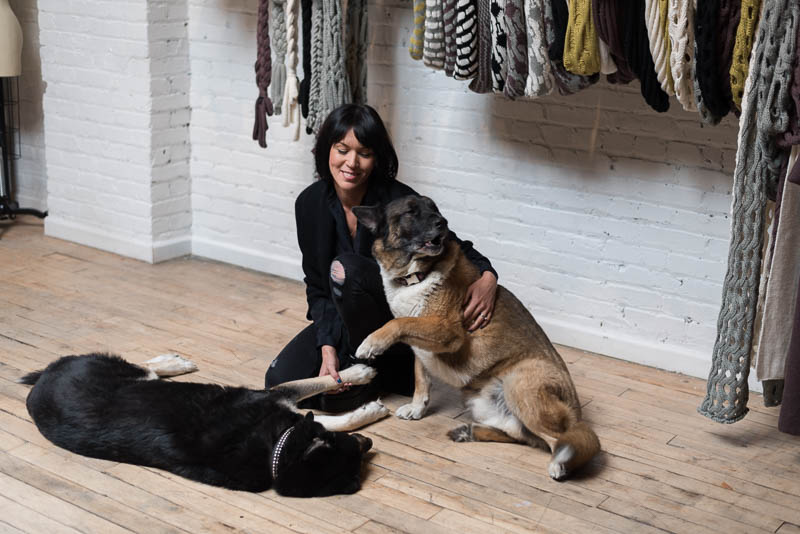 1. Briefly describe your work.
DeNada is an emerging accessories line, specializing in handmade knits for women and men. Handmade with a high-quality alpaca blend, DeNada is currently sold at select retailers throughout the U.S. and around the world.
2. What inspired you to pursue this career?
I always had a passion for business and for the arts, specifically with fiber art. When I graduated from college, I wanted to combine the two and create my own accessories brand.  Seeing my father establish his career in the US inspired me to pursue my dreams as well.
 3. What is your favorite part of your creative job?
My favorite part of my job is designing up a new collection!
 4. What role does your Latino roots have in your success?
My designs are inspired by the art and culture of Peru.  As a first-generation American, I find it important to thoughtfully combine traditional elements of my Peruvian heritage with modern style to offer my customers high-quality knitwear that is not just another accessory but a work of art.
5. What advice do you have for those who would like to follow in your
footsteps?
Never give up on your dreams. Always be passionate, and love what you do!
6. What is your favorite saying in Spanish that inspires you to go forward?
Sigue adelante.
See her designs on DeNada Design.