Monica Garcia, Fitness Expert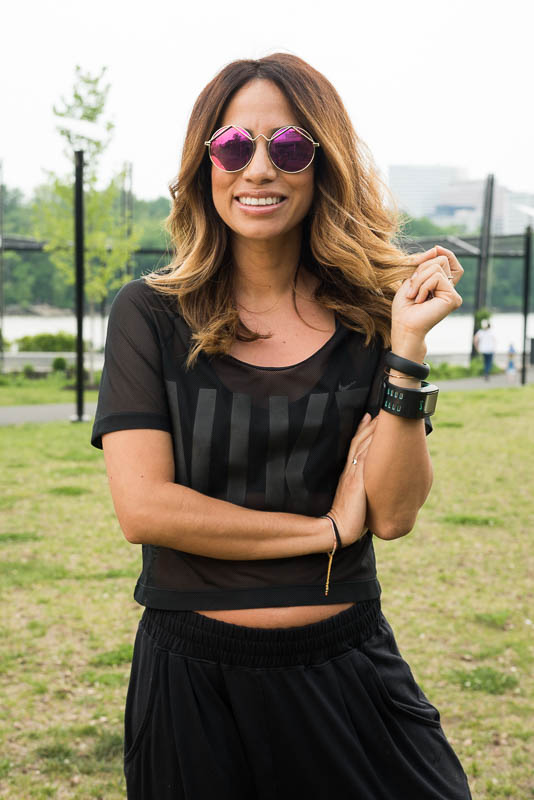 1. Briefly describe your work.
Stylish health and wellness evoker through fitness.  I'm a Pilates Instructor at Pureryde, Coordinator for Nike Run Club and part-time vegetable and fruit gardener.  Run , train and live in style.
2.  What inspired you to pursue this career?
It started with a seed … work on the longevity in my life. That small seed led me to sign up for my first 5K race.  I always admired runners as an outsider, that soon changed.  I've engulfed myself into a life filled with sweat.  I legit bought a book called how to run a 5K to a marathon and that's what I did.  After that , I never stopped running.  I started having so many moments in my life that I thought to myself " I rather be running " and if I'm not running I'm doing something to enhance my form, speed, strength, and flexibility. What I found was a fitness community that gives sweaty hugs and motivates you to propel forward and I was hooked. I needed to be a part of it and wanted to share my journey.  Having a background in fashion I also the needed to spotlight Athleisure and how a woman on the go can look stylish wearing her "gym clothes".  I love to engage people with an idea and a vibrant perspective.
3.  What is your favorite part of your creative job?
The very basic core of my living spirit is my passion for adventure. The joy of life comes from our encounters with new experiences and an ever changing horizon. What I'm saying is that I create a vision that makes me want to wake up in the morning and give it all I have. I sweat it out consistently and push my limits and goals. I have always been a changemaker pushing limits and boundaries and I love that I am around likeminded individuals. What I love is seeing not only my personal journey but I am honored to be part of others people's journey. I'm a social being so I am able to share my passion with others and express gratitude to them and the universe.
4. What role does your Latino roots have in your success?
Resilience & Ambition. I not only see it in myself thanks to my roots but it is being instilled onto my nieces and nephews.
5.  What advice do you have for those who would like to follow in your footsteps?
You have nothing to run from and everything to run for. Run in pursuit of your best self.  At the intersection of pushing your limits and experiencing joy is where the magic happens. Go for it.
6.  What is your favorite saying in Spanish that inspires you to go forward?
​​Crear una vida que refleja tus valores y satisface el alma.

Create a life that reflects your values and satisfies your soul.
Follow Monica on Instagram
Photo by NikkRich Photography