Mel Burgos of Rock Yo Rizos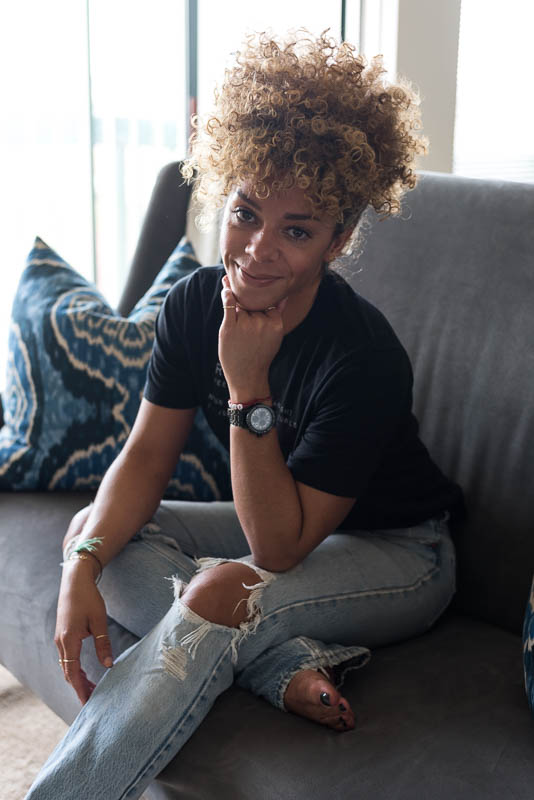 1. Briefly describe your blog.
My blog Rock Yo Rizos (Rock Yo Curls) was created as an outlet to showcase that Latinos are very diverse but also a "one stop shop" on tips and tricks to style your curls.
2. What inspired you to pursue this career? Growing up as a middle child (I have 2 fabulous hermanas) with the biggest head of curls also known as rizos. I stuck out like a sore thumb and hated all the attention that came with it. From being asked "what are you?" to "is that reeeeally all of your hair?" made me feel like an outcast, which led me to get my first relaxer at 13. It wasn't until I turned about 15 that I realized how I was tired of my scalp being burned and my hair breaking off that I accepted my hair type. I felt like being Latina came with the notion that all of our hair should look like a Mirta de Perales or a Pantene advertisement but I'm here to show and tell the world we also have gorgeous ringlets and pajóns (afros) too and we need to rock 'em! Rock Yo Rizos !!!3.  What is your favorite part of your creative job?​Receiving e-mails and comments ranging from preteens to older women and men that I have inspired them to wear their hair in its natural state.​
4.  What role does your Latino roots have in your success?
​I would like to think that in creating awareness that Latinos have curly hair too and embracing it exudes a type of confidence that is compelling. ​
5.  What advice do you have for those who would like to follow in your footsteps?
Being different is beautiful. You should never change who you are or how you look to fit in because you never who you are inspiring.​
6.  What is your favorite saying in Spanish that inspires you to go forward?
​No pare! Sigue, sigue. Don't stop! Keep going and going.
Visit Mel's blog, Rock Yo Rizos
Photo by NikkRich Photography