Jessica van Dop DeJesus of The Dining Traveler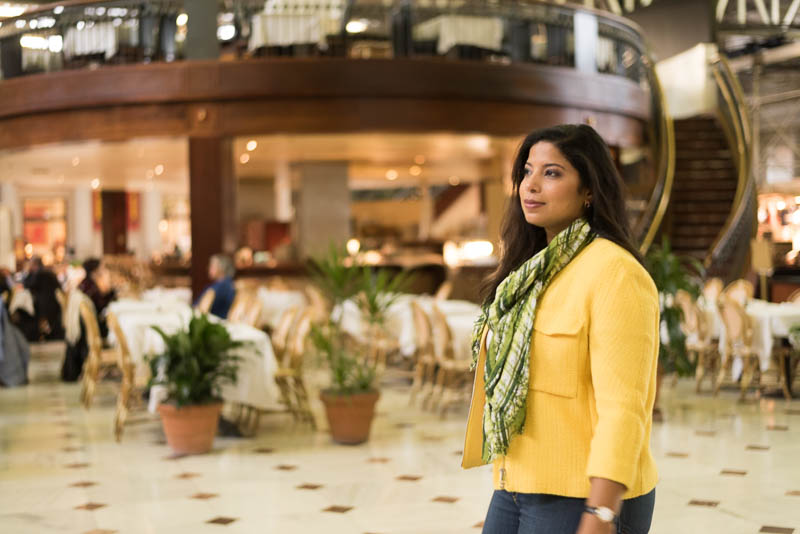 1. Briefly describe your work
I am the founder of the blog The Dining Traveler which focuses on food and travel.  Also, I write about food and travel for other outlets such as Where Traveler, Edible DC and INK361.
2.  What inspired you to pursue this career?
As long as I can remember, I have always been a storyteller.  Even in my career as a Marine Officer, I have been asked to write awards and speeches for General Officers.  Due to my military career and working for international organizations, I have been able to live in six countries and travel to over forty, which inspired me to share my travel experiences with others.
3.  What is your favorite part of your creative job?
Being able to inspire others to travel. Having grown up in a small town in Puerto Rico an subsequently going to high school/college in upstate New York, I always dreamed of going to far away lands.  Being able to share with young people that traveling the world is attainable makes it all worth it.
4.  What role does your Latino roots have in your success?
A big role.  First of all, growing up bilingual has opened many doors for me and made it easier to learn other languages. Also, I have inherited the perseverance and work ethic that Latinos are known for from my parents.
5.  What advice do you have for those who would like to follow in your footsteps?
The worst answer you can get is no. Be fearless. Never be afraid to ask for something. If no is the answer, ask someone else.
6.  What is your favorite saying in Spanish that inspires you to go forward?
My father always used to say "no hay gloria sin sacrificio" (there's no glory without sacrifice).
Visit her blog The Dining Traveler
Photo by NikkRich Photography