Carla Sanchez of SpicyCandyDC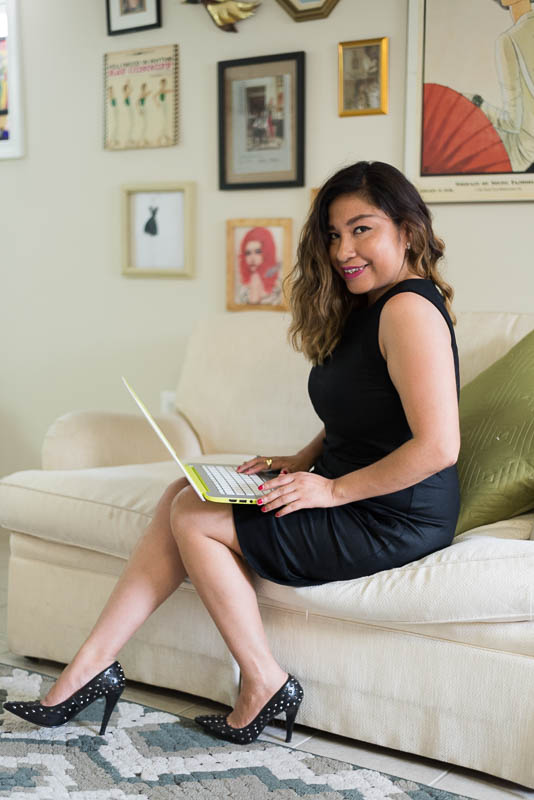 1. Briefly describe your work.
I am the co-founder of the lifestyle blog SpicyCandyDC and founder of the CAS Social Media Agency
2. What inspired you to pursue this career?
On my second year of blogging, I realized how much I loved social media and putting together events that would help companies grow. I decided to take a leap a faith two years ago, quit my job and pursue my passion, and never looked back!
3. What is your favorite part of your creative job?
Being able to help small business owners grow!  I love coming up with a plan that will help them expand and achieve their goals.  It's an amazing feeling seeing your clients happy with your work.
4. What role does your Latino roots have in your success?
A pretty big role!  My parents have always taught me to work hard.  I arrived in the United States at 11 years old and because of my strong Latino values, I was able achieve a lot of challenges much faster.  I'm also proud to be bilingual in both Spanish and English.
5. What advice do you have for those who would like to follow in your footsteps?
Don't be afraid to stand up for what makes you happy!  There is no better feeling than waking up every morning and doing what you love.
6. What is your favorite saying in Spanish?
"No dejes para mañana lo que puedes hacer hoy"

"Don't leave for tomorrow what you can achieve today"
Follow Carla on her blog, Spicy Candy DC