Ana Buitrago of Makeup by Ana B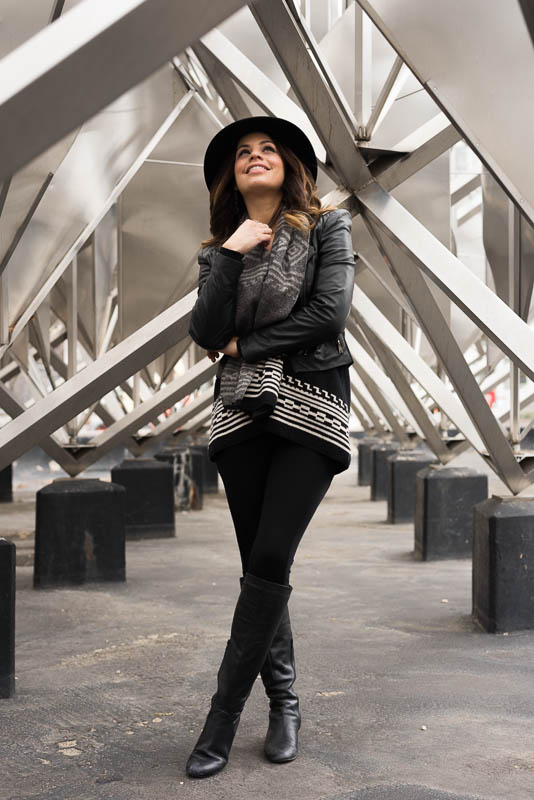 1. Briefly describe your work.
I am the owner of Makeup by Ana B, a makeup and hair artistry company serving the DC Metro Area, and specializing in on-site services for weddings, photoshoots and events. In addition, I have a fashion, lifestyle and beauty blog called LoveAnaB.com.
2. What inspired you to pursue this career?
My interest in makeup came about six years ago when I was at a cousin's wedding. I saw that she had a makeup artist do her wedding makeup and she looked so glamorous and beautiful. It was the first time that I took interest in makeup artistry as a career choice. I then began to learn everything I could about makeup application, and started blogging as a way to practice and share my craft.
3. What is your favorite part of your job?
My favorite part of my job is being able to meet and work with women all day. My artists and customers are 100% women from all walks and phases of life, including brides, models, moms, and career women. I am so inspired by the women I get to serve. Once they're in my makeup chair, I hear all their stories of success, family, hardship, love, and I soak it all in!
4. What role does your Latino roots have in your success?
My father moved to DC from Puerto Rico at the age of 19 with no money, and eventually became a successful business owner. He has certainly inspired that same entrepreneurial spirit in me. I also feel a great responsibility to the younger generation of Latinas. I am glad to be part of the growing population of Latina entrepreneurs and I think it's important that the youth see themselves succeeding greatly and achieving grand goals, not just behind the scenes, but also front and center. Whenever opportunities arise for me, however scary they may seem, I take them, knowing that I may inspire a young Latina to pursue her dreams as well.
5. What advice do you have for those who would like to follow in your footsteps?
If you want a career in makeup artistry, practice makes perfect! Take pictures of your work to get a greater perspective on the finish product. Take lessons from a makeup artist you admire and respect. Partner up with a good photographer and model and offer your services in exchange for pictures to build a portfolio. Don't expect to get paid tons of money when you have little experience. Instead, expect to work for little or free until you've built up a portfolio of solid work. It takes time, patience and dedication, but makeup artistry is a fulfilling career with many paths.
6. What is your favorite saying in Spanish that inspires you to go forward?
I come from a Christian home, so any saying was definitely a Bible reference! But here's a favorite:
Pues Dios no nos ha dado un espíritu de timidez, sino de poder, de amor y de dominio propio. (Ref: 2 Timothy 1:7 )
English Translation: For God did not give us a spirit of timidity but one of power, love, and self-discipline.
Visit Ana's website Makeup by Ana B
Photo by NikkRich Photography